Back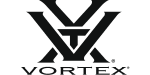 Vortex
Optics Viper PST GEN II (5-25x50 FFP)
Magnification
Description
Weight g
Length mm
Field of View
Model
Order No.
SRP*
Askari Price
Avail.
Quantity
Vortex Optics Viper PST GEN II (5-25x50 FFP)
Less than 3 available, Delivery: approx. 1-3 workdays
Description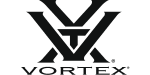 Vortex Optics Viper PST GEN II (5-25x50 FFP)
What do you do with the best-selling riflescope series on the market? You make it even better!

The extremely robust housing of the Viper PST, with a centre tube diameter of 30 mm, is made from one piece of aluminium. The Vortex ArmorTek coating protects the outer lenses from dirt, grease and scratches. O-ring seals make the PST waterproof and prevent dust and dirt from entering.

Thanks to the high-quality XD™ lens elements, the Vortex Viper PST delivers a clean, sharp and undistorted image even in twilight.

The Vortex Viper PST Gen 2 is XR™ Multi-Coated: the unique lens coating ensures first-class light transmission and excellent anti-reflection on all glass surfaces. The argon gas filling prevents fogging from the inside.

The 10-stage adjustable illuminated reticle of the Vortex Viper PST Gen 2 is suitable for any situation. 3 levels for twilight and 5 levels for daytime shooting leave nothing to be desired. The package is rounded off by 2 light levels for use with a night vision device. Between each of the 10 light levels there is an "OFF" position to quickly find the preferred light intensity and, of course, to save battery power.

The rotary knob of the illuminated reticle is located on the side of the PST Gen 2. at turret level and is therefore always easy to operate in various shooting positions.

The adjustment turrets are easy to operate without tools and are neatly and clearly divided.

Scope contents:

- Viper PST Gen II 5-25x50 EBR-7C MRAD FFP
- CR2032 battery
- Sun visor
- Cleaning cloth.