Back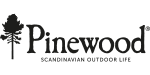 Order No.
Avail.
Quantity
Pinewood Super waterproofing spray
Less than 5 available, Delivery: approx. 1-3 workdays
Description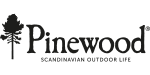 Pinewood Super waterproofing spray
Wear resistant extra water repellent impregnation that improves protection against dirt and oil stains. Easy to apply on selected and exposed parts using environmentally friendly spray pump. Recommended on waterproof, laminated and coated fabrics. The waterproofer does not affect the breathing ability of the membrane and can be used on all synthetic and natural fibres. After application the garment or fabric should be ironed or tumble-dried thereby activating the waterproofer and giving maximum and long-lasting effect. Water based and environmentally friendly. 300ml.