Back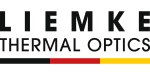 Liemke
Thermal imaging attachment Merlin-13
Description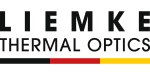 Liemke Thermal imaging attachment Merlin-13
This thermal imaging attachment has a 256 x 192 pixel Ceramic VOx detector with 12µm pixel pitch. Lens diameter: 13 mm. Field of view of 24 m at 100 m. Detection range: 650 m. Requires 1 x CR123 battery. Weight: 130 g.

Legal notice:

The purchase or sale of night vision and attachment devices and thermal imaging monoculars is not subject to authorisation in Germany, nor is the use of thermal imaging monoculars for hunting. The carrying and use as a hand-held device (monocular by attaching an eyepiece) of attachment devices (night vision and thermal image) does not require a permit in Germany.

In some federal states, attaching the attachments to a target optic for hunting is prohibited (see data sheet).