Back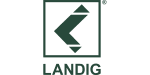 Landig
Game Fridge LU 9000® Premium
Description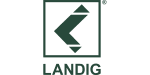 Landig Game Fridge LU 9000® Premium
The premium model in game cooling. With fully hygienic silver inner container without dirt corner and cleaning drain in the bottom. Equipped with LWS-Tronic, turbo system with 740 W cooling capacity, LaPlus circulating air cooling, fully automatic defrost water evaporation, suspension device with 2 rails loadable up to 200 kg and a lockable door. Energy consumption: 1.2 Kwh/24 hrs, Weight: 98 kg, External dimensions: 202.0 x 77.0 x 75.0 cm, Internal dimensions: 174.0 x 67.5 x 58.5 cm, Colour: ice silver outside and silver gray inside.
Free addition:
1x blood tray.
Delivery costs plus shipping costs
Due to the high dead weight of the game refrigerators, these are transferred to you with a shipping company. The cost of € 74.50 will be passed on to you.
.
Delivery only within Germany, only mainland. No flash delivery possible.
Wild refrigerators can not be ordered by cash on delivery.
This item cannot be combined with the premium return policy.
Ordering Information: This product will be ordered from the supplier at the time of your order. It is not in stock.