Back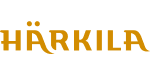 Description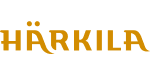 Härkila Men's Trousers Alvari
Experience ultimate comfort and functionality with these exclusive trousers. Designed specifically for active people, these trousers offer numerous outstanding features that make them a must-have for outdoor enthusiasts.
The trousers impress with an elastic waist that perfectly adapts to your individual fit and allows you unrestricted freedom of movement. No pulling, no constriction - just absolute comfort, whether you're out exploring in nature or spending your free time in the city.
With generous thigh pockets, these trousers offer you enough storage space for all the essentials you need on the go. From your outdoor gear to personal items - here you have everything at hand and can fully concentrate on your activities.
A special pocket for your mobile phone ensures that you can always stay connected without having to awkwardly hold it in your hand. Your smartphone is securely stowed yet easily accessible so you can snap photos or take important calls at any time.
The pants' stretch fabric ensures optimal mobility and flexibility, while reinforcements on the front and seat provide extra durability. Whether you're battling through dense undergrowth or hiking on rocky terrain, these pants will hold up and accompany you on any adventure.
The adjustable leg cuff is reinforced on the inside to withstand even the toughest challenges. You can adjust it to your liking and ensure that it always fits perfectly and doesn't slip.
The trousers in the stunning "Dark Olive/Black" colour combination give you a stylish look whether you are out in the wilderness or in the city. With these trousers, you cut a fine figure wherever you go.
Available exclusively at Askari, these trousers offer you an unparalleled combination of comfort, functionality and style. Don't miss the opportunity to prepare for your next adventure with these exclusive trousers. Colour: dark olive/black.
EXCLUSIVE AT ASKARI!
Main fabric: 65% polyester, 35% cotton. Trim: 95% polyester, 5% spandex.