Back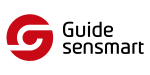 Guide
Thermal Imaging Device TrackIR 35
Description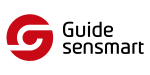 Guide Thermal Imaging Device TrackIR 35
Portable thermal imager. The lightweight, handy thermal imager is ideal for tracking game and for tracking. The integrated VOx sensor and colour HD display offer stunning image quality. The selection of colour highlighting (Black Hot, White Hot, Red Hot), the high-resolution sensor and an advanced algorithm make it easier and faster to detect objects. In addition, the memory function enables the recording of photos and videos.

Technical features:

- Detector: 400 x 300/17 µm
- Frame rate: 50 Hz
- Temperature sensitivity: ≤50 mK@30°C
- Objective lens: 35 mm
- Screen: 1280 x 960 pixels, Colour LCOS display
- Object detection: 1. 000 m
- Magnification: 2.3 ~ 9.2
- Photo or video recording possible
- Built-in 16 GB memory
- Waterproof: IP67
- Battery: Fixed Li-Ion battery, 6. 000 mAh, can be charged via USB-C
- Battery life in continuous operation: approx. 5 hours
- Size: 192 x 65 x 71 mm
- Weight: 485 g
Legal notice:

The purchase or sale of night vision and attachment devices and thermal imaging monoculars does not require a permit in Germany, nor does the use of thermal imaging monoculars for hunting. The carrying and use as a hand-held device (monocular by attaching an eyepiece) of attachment devices (night vision and thermal image) does not require a permit in Germany.

In some federal states the attachment of the attachment to a target optic for hunting is prohibited (see data sheet C).