Back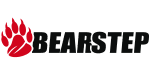 Bearstep
Night Vision Top-up Vision Hunt
Description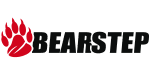 Bearstep Night Vision Top-up Vision Hunt
If you prefer a "real image" to a heat signature when hunting at night, then the Bearstep Vision Hunt night vision night sight is the ideal choice. The high-sensitivity built-in CMOS sensor ensures fast and high-contrast image conversion on the display. The Digital Aim App, which you can download to your mobile phone, allows you to operate and control the Bearstep Primex night vision system completely via your mobile phone. The range of up to 400 metres provides pure detection fun and ensures that you can successfully target game.

The included 32 GB TF card stores your image and video files, which you can also view and access via the Digital Aim App. In order to be able to mount the night vision device universally on the wide Riflescope spectrum, an adapter and reducing sleeves from 39 - 45 mm incl. insulating tape are supplied. Depending on national law, the Vision Hunt night vision device can be used completely legally, as you can mount and dismount the supplied IR illuminator via the supplied Picatinny mount.

The 850 nm external IR illuminator's wavelength provides a large illuminated area with consistent output, projecting a completely invisible light to humans and animals.

Features:

- Photo resolution: 1.3M (1280 x 960)
- VGA (640 x 480) Video resolution: 960P (1280 x 960@30FPS)
- VGA (640 x 480@30FPS)
- Sensor: CMOS. Type Bayer
- Lens: F1.2 / 16 mm
- FOV: 16°
- Eyepiece: 5x magnification
- Zoom: 4x
- Screen: 1.3 inch 240*240* HD TFT LCD
- Memory Card: 32 GB TF
- Microphone: Yes
- USB Port: Micro USB 2.0
- Night Vision Battery: 18350 Lithium Battery 3. 7 V 1000 mAh
- IR lamp 18650 lithium battery 3.7 V 2600 mAh
- Operating temperature: -20° to + 50°
- Storage temperature: -30° to + 70°
- Dimensions: 17.2 x 12.3 x 5.0 cm
- Weight: 405 gr.

Includes:

- 1x Vision Hunt night vision retrofit unit
- 1x IR lamp 850nm
- 1x Picatinny adapter
- 1x lens adapter
- 1x insulating tape
- Each 39 to 45 mm reducing sleeve
- 1x USB cable
- 1x 32 GB TF card
- 1x USB card reader
- 1x pouch
- 1x 18350 battery
- 1x 18650 battery
- 3x hexagon socket, 5x replacement gasket, 1x cleaning cloth.