Back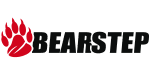 Description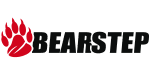 Bearstep Night Vision Device Marder 2.0
The Bearstep night vision device Marder 2.0 inspires with functionality, technical refinements and user-friendliness. With the Marder 2.0 you won't miss a thing, it is ideal for observing wildlife at night. In absolute darkness, open terrain can be observed at a depth of up to 200m, and with available residual light, even far beyond. The device is equipped with a recording function. A digital zoom, which can be adjusted in 2 steps, as well as a magnification of up to 7x leave nothing to be desired. IR settings: 5 levels, IR infrared LED 850 nm, 5W, weight: 750 g. 2x rechargeable batteries are required for operation. (Art. 211587 required, please order separately).

Scope of delivery:

Night vision binoculars Marder 2.0, carrying strap, USB cable, user manual, carrying case.

Technical Specifications:

- Magnification: 3.5 X 31 (MAX 7x)
- Digital Zoom: 2 steps maximum magnification 2x
- Viewing Angle: 9°. Lens aperture: 31 mm
- Interpupillary distance: 30 mm
- Working range: 3m~∞ in daylight, up to 400 m in darkness (monochrome)
- TFT LCD resolution: 320 x 240
- Display: OSD Menu Display
- CVBS output: VGA resolution
- Wide Dynamic Range: High-sensitivity CMOS sensor
- Image Size: 4 inches
- Image Resolution: 640 X 480
- IR LED: Infrared LED, 850 nm
- Micro SD Card: Supports 32GB cards
- Usage time: 6 h runtime with IR illuminator off
- Battery warning: Yes
- IR illuminator: 5 intensity levels
- Power saving mode can be switched on: Off/1 min / 3min / 50 min.