Back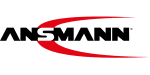 Description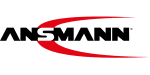 Ansmann Powerbank 10000mAh
The mobile and lightweight charging station and for on the go and in your pocket, whether you're on a hike, a bike ride or travelling. Never again an empty smartphone. With high capacity and a maximum output of 2.1 A, the small power pack recharges mobile devices several times. The high-quality auxiliary battery in a sturdy housing is compatible with all common USB devices such as smartphones, mobile phones, tablets, navigation devices, MP3 players and many other applications that can be charged via a USB port. A built-in overcharge protection ensures that the powerbank automatically terminates the charging process after successful charging.

The LED capacity display reliably informs about the available capacity of the powerbank via 4 integrated LEDs. Automatic termination of the charging process thanks to built-in overcharge protection. The deep discharge protection switches off the powerbank as soon as the voltage of the powerbank falls below a certain value when charging a connected device and thus prevents damage to the battery and the device. In addition to the automatic switch-off, the short-circuit protection ensures maximum safety and rounds off the safety functions. Capacity: 10400 maH, Rated Energy: 38.5 Wh/3.7V, Input: 5V-2.1A, Output: 5V-1A.

Dimensions and weight: Width: 71mm, Height:19 mm, Depth: 123 mm. Weight: approx. 232 g.

Features:

- High capacity
- Fast charging capability
- LED indicator
- Short circuit proof
- Over and deep discharge protection
- Robust housing
- 2 USB outputs
- Capacity 10000mAh
- Compact and lightweight

Optimal powerbank for the Askari Red Level series.