Back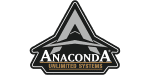 Description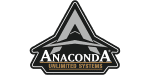 Anaconda Camping Set 2
Consisting of Prime Bed Chair: With anatomically shaped padding, sturdy frame and neoprene head cushion. Loadable up to 170 kg. Reclining surface: 205 x 88 cm, leg height infinitely adjustable: 30-54 cm, transport dimensions: 90 x 83 x 21 cm. Weight: 9.2 kg.
Carp chair Visitor Chair: Small and handy with a load capacity up to 130 kg. With metal armrests, microfleece headrest, adjustable backrest, adjustable legs for a seat height of 29-38 cm and mud feet. Seat: 47 x 42 cm, backrest: 47 x 47 cm. Transport dimensions: 56 x 50 cm. Weight: 4.7 kg.
2-man tent Moon Breaker II Extension: As a 2-man tent or also as a 1-man tent can be set up. For the smaller version simply put the first tent arch to the back and fix it. With 2 mosquito windows. Water column: 8.000 mm. Incl. 14 Tent Pegs, groundsheet and carrying bag. Dimensions: 310 x 240 x 165 or 310 x 315 x 165 cm. Transport dimensions: 183 x 21 x 22 cm. Weight: 12,5 kg.
Material Lounge Bed Chair Cover: 100% polyester, water-repellent coating. Material Carp Chair Visitor Chair Cover: 100% polyester, water-repellent coated with polychloride. Tent material: 100% nylon, g)round sheet: 100% polychloride.