Back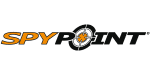 Spypoint
LINK-Micro-LTE - Cellular Trail Camera
Description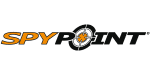 Spypoint LINK-Micro-LTE - Cellular Trail Camera
A small wildlife camera big

TECHNICAL DATA:
MOBILE RADIO/DRAFTING TECHNOLOGY:

- Frequency: LTE
- Pre-activated SIM card included: yes
- Photo transmission: yes
- Camera fully configurable via the SPYPOINT Link app

Photo:
- Resolution (MP): 10 megapixels
- Number of LEDs: 4
- Infrared range: 24 metresShutter speed: 0.5 seconds
- Screen: none
- Type of photos: Colour by day, infrared by night
- Stamps on images: Date, time, moon phase and temperature (°C/°F)
- Time-lapse mode: no
- Continuous shooting: up to 2 frames per capture
- Blur reduction technology: no
- Infrared boost technology: no
- Continuous mode: yes

STORAGE/POWER

- Memory card: up to 32GB MicroSD/SDHC card (not included)
- Power supply: 8 AA alkaline batteries or LIT-10 rechargeable battery
- External power supply: 12V mains

FURTHER:

- Automatic infrared strength adjustment: no
- Detection range: 24 metres
- Motion sensor: 1 sensor with 5-zone detection
- Schedule: 7 days
- Dimensions (WxHxD): 7.8 cm x 11.1 cm x 5.6 cm

IMPORTANT!

We expressly point out that a SPYPOINT LINK camera has a SIM lock. The camera can therefore only be used with the included SIM card. Operation with SIM cards from other providers is not possible.