Back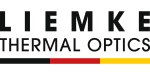 Liemke
Thermal Imaging Optics (Keiler 35)
Model
Details
Order No.
Avail.
Quantity
Liemke Thermal Imaging Optics (Keiler 35)
Details:
Objective lens (FOV): 35 mm, man. focus | Detector: 384x288 VOx| Field of view: 11x8 | Magn.: 2.5 opt./2-4x dig. | Image modes: white-warm/black-warm/red-warm/rainbow | WiFi live, video output, internal memory | Weight g: 450 | Detection m: 1,235
Description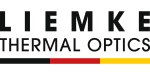 Liemke Thermal Imaging Optics (Keiler 35)
The design and features of the optics allow for a wide range of applications. Heat sources can be displayed in different viewer colour modes and digitally magnified if required. Image data can be transmitted via cable and, depending on the version, transferred live to an Android or IOS end device via WiFi function and recorded. The Keiler are IP66 certified and thus protected against dust and rain. Products of the Pro series are equipped with a powerful VOx detector. All Keilers have 17 µm pixel pitch and an LCOS display. The internal rechargeable battery allows a continuous operation time of min. 4 hours, additionally the Keiler can be operated as well as charged via an external USB power source. The frame rate is 50 Hz for all optics.

Legal notice:

The purchase or sale of sighting and attachment devices and thermal imaging monoculars does not require a permit in Germany, nor does the use of thermal imaging monoculars for hunting. The carrying and use as a hand-held device (monocular by attaching an eyepiece) of attachment devices (night vision and thermal image) does not require a permit in Germany.

In some federal states the attachment of the attachment to a target optic for hunting is prohibited (see data sheet B).